ITIL Practitioner Training in IT Service Management (inc.Certification Exam) (3 Day)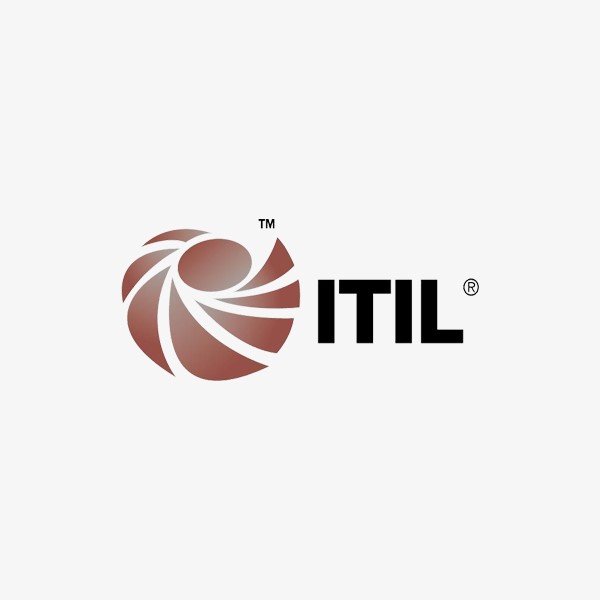 ITIL Practitioner Training in IT Service Management (inc.Certification Exam) (3 Day)
Course Description:
The ITpreneurs case study driven ITIL Practitioner course offers practical guidance for professionals on how to adopt and adapt ITIL for their organization. This course is the next logical step for individuals who have earned the ITIL Foundation Certificate and are familiar with the 'what' and 'why' of ITIL. ITIL Practitioner will focus on the 'how'.
This immersive case study driven course is developed by practitioners for practitioners! During the 3-day course, individuals, teams, and organizations will learn to address the challenges faced by them due to IT Service Management (ITSM) improvement initiatives.
The course is packed with interactive assignments, tools, checklists, and guidance on how to make the improvement changes happen. You will learn to describe, explain, and distinguish among the various elements of being an ITIL Practitioner. Moreover, it helps you in practice solving, calculating, and applying the knowledge and techniques to a realistic scenario. The course also includes a toolkit and continuous learning track to give you an ongoing support throughout your improvement journey.
Audience:
This course is of interest for ITSM professionals. Whether working in customer service or involved in running projects, everyone should be able to identify, initiate, and successfully complete service improvement initiatives either small or large:
IT Management
IT Support Staff
IT Consultants
Business Managers
Business Process Owners
IT Developers
Service Providers
System Integrators
Learning Objectives:
Individuals certified at this level will have demonstrated the following:
Understand the ITSM concepts that are important drivers of Continual Service Improvement (CSI)
Able to apply the ITSM guidance principles in a real-world context
Able to apply the CSI approach to manage improvements in a given organizational context
Connect and align ITIL with other frameworks, good practices, and methodologies, such as Lean, DevOps, Agile, and SIAM
Able to use metrics and measurements to enable continual improvement
Understand how to communicate effectively to enable CSI
Able to apply organizational change management to support continual improvement
Course Outline:
MODULE 1: COURSE INTRODUCTION
Course Learning Objectives
Course Agenda
Module Learning Objectives
Topics Covered in This Module
Scenario-based Learning
Course Structure
Certification
The ITIL CSI Approach
Guiding Principles
Get to Know Each Other
MODULE 2: THE JOURNEY
Intent and Context
References
Relevant Glossary Terms
Module Learning Objectives
A Message from the CEO
Current Challenges
The CSI Approach: What is the vision? Where are we now?
What is the vision?
Where are we now?
The Assignment
Sources and Inputs
Decision Time!
Debrief
MODULE 3: ORGANIZATIONAL CHANGE MANAGEMENT (OCM)
Intent and Context
References
Relevant Glossary Terms
Module Learning Objectives
Topics Covered in This Module
Purpose and Approaches
Essentials for Successful Improvement
Implementing a Successful Change
Continual Improvement of OCM
MODULE 4: THE DESIRE
Intent and Context
References
Relevant Glossary Terms
Module Learning Objectives
The CSI Approach: Where do we want to be?
Where do we want to be?
Vision to Measurement Trail
Our Goals and Value
Never Lose the Big Picture!
Company Requirements
The Assignment
Sources and Inputs
Presenting the Power of the Story
Debrief
MODULE 5: COMMUNICATIONS
Intent and Context
References
Relevant Glossary Terms
Module Learning Objectives
Topics Covered in This Module
Good Communication
Communication Principles
Communication Techniques
Types of Communication
MODULE 6: THE ROADMAP
Intent and Context
References
Relevant Glossary Terms
Module Learning Objectives
The CSI Approach: How do we get there?
How do we get there?
Refresher: Five Major Aspects of Service Design
Refresher: Balanced Scorecard
Mixing Frameworks and Methods
A Message from Lynda, Head of PR
The Assignment
Sources and Inputs
Getting into Character: You are EJ Airways!
A Message from the CEO
Meeting Time
Debrief
MODULE 7: METRICS AND MEASUREMENTS
Intent and Context
References
Relevant Glossary Terms
Module Learning Objectives
Topics Covered in This Module
Metrics and Measurements in CSI
Cascades and Hierarchies
Metrics Categories
Assessments
Reporting
MODULE 8: CHECK, CONTROL, AND REDIRECT
Intent and Context
References
Relevant Glossary Terms
Module Learning Objectives
The CSI Approach: Did we get there?
Did we get there?
Refresher: DIKW Model
Benefits Realization
Progress Iteratively
The Assignment
Sources and Inputs
Analysis Time
Stop Your Work
Discussion Time
Debrief
MODULE 9: STAY TUNED
Intent and Context
References
Relevant Glossary Terms
Module Learning Objectives
The CSI Approach: How do we keep the momentum going?
How do we keep the momentum going?
Resistance Management Plan
Reinforcement with Balanced Diversity
The Assignment
Sources and Inputs
CEO's State of Mind
Debate Time
Debrief
MODULE 10: GUIDING PRINCIPLES
Intent and Context
References
Relevant Glossary Terms
Module Learning Objectives
Topics Covered in This Module
The Guiding Principles
Applying the Guiding Principles
MODULE 11: EXAM PREPARATION GUIDE
Course Features
Lectures

0

Quizzes

0

Skill level

All levels

Language

English

Students

0

Assessments

Yes